Microduct - GRHL Ultimate™ Outdoor Loose tube (12 - 288 fibres)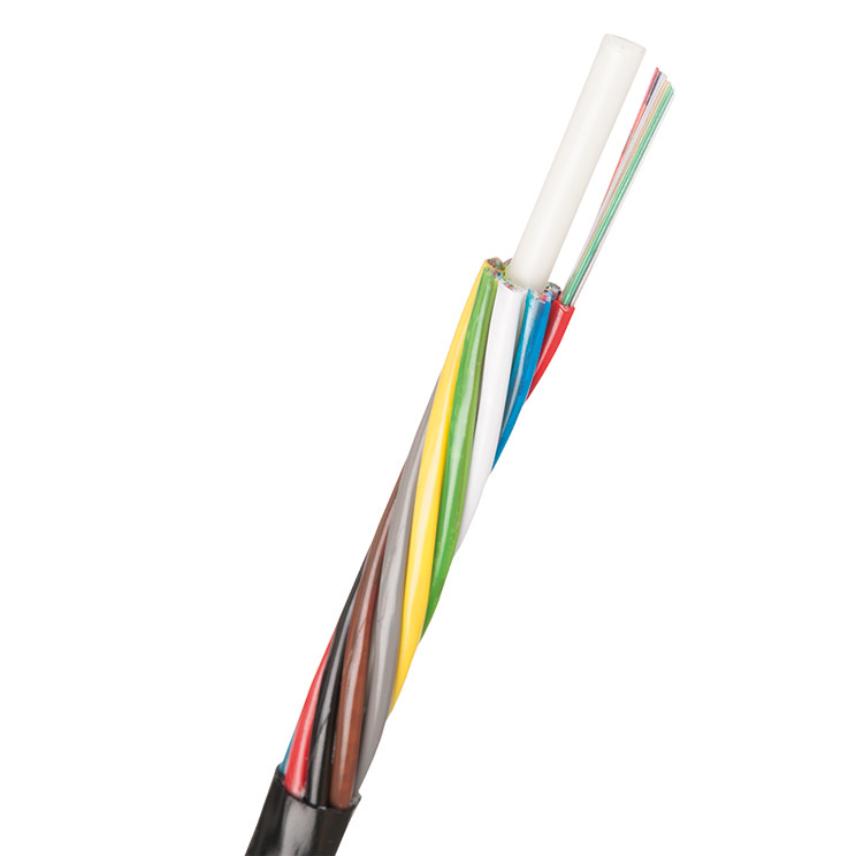 GRHL Ultimateᵀᴹ is a micro cable optimized for long installation lengths with blowing techniques in micro ducts. Besides the cable is designed for the Nordic climate has the cable different colored tubes, according to the color standard S12 and TIA/EIA, for a simplified and quick installation.
Læs mere
Beskrivelse
Beskrivelse
Standarder
International

IEC 60793; IEC 60794; ITU-T G. 657
Fiber optic cable for outdoor use in ducts. The design can incorporate 2 to 288 primary coated fibres in loose tubes. The individually coloured fibres are placed in individually colored tubes, and stranded onto a central dielectric fibre reinforced strength member (FRP). GRHL Ultimate™ is longitudinal water-blocked through the use of swellable yarn and sheathed with halogen-free black polyethylene. The cable is optimzed for long installation lengths with blowing techniques in micro ducts from 5,5 mm depending on the fiber count and cable outer diameter.
Quality and environmental management system
Certified according to ISO 9001, IRIS, ISO/TS 16949 and ISO 14001.
Egenskaber
Egenskaber
Konstruktion
Konstruktion
Type af sekundær beskyttelse
Materielle bruget til pålangstethed
Length water tightness Tube
Håndteringsinformation
Håndteringsinformation
Temperatur ved installation
Omgivelsestemperatur opbevaring, område
Bøjningsradius ved installation
Ressourcer
Ressourcer
Salgs- & leveringsoplysninger
The outer sheath of the cable is marked with cable type, manufacturer, identification number and meter marking.
The cable is delivered on wooden recyclable drums in lengths according to arrangement. The drum is marked with the cable type, length, rolling direction and installation information. Cable ends closed with end cap.
Vores websider
Vælg land for at finde vores produkter og løsninger