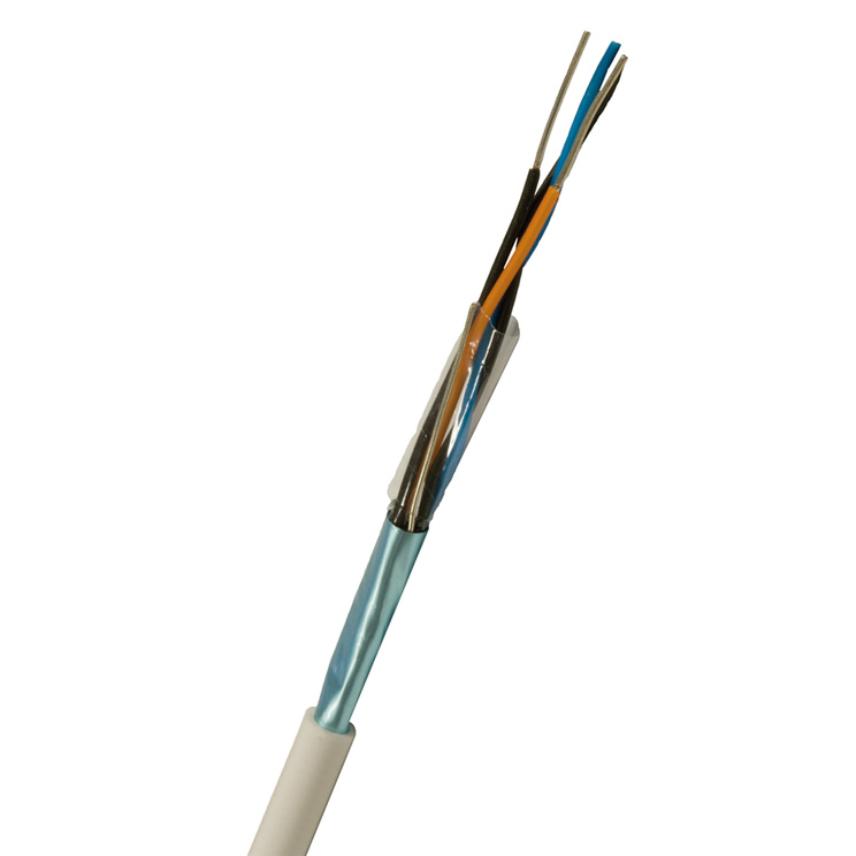 Telecom indoor installation HFFR-LS cable with a screen intended for use in phone and control plants.
Read more
Description
Description
Standards
International

IEC 60332-1; IEC 60754-2; IEC 61034-2; Nexans specification
CONSTRUCTION
Polyethylene-insulated, screened electronic and signalling cable with halogen free, flame retardant sheath. The cable is used as a signalling cable in systems for alarm transmission when screen is required. Is intended for fixed installation indoors. Fire performance according to CPR class Dcas2d2a2.
QUALITY AND ENVIRONMENTAL SYSTEM
Construction, production and testing are made acording to ISO 9001 and 14001.
Characteristics
Characteristics
Construction characteristics
Construction characteristics
Dimensional characteristics
Dimensional characteristics
Average insulation thickness
Electrical characteristics
Electrical characteristics
Max. capacity pair / core to core
Nominal resistance of the conductor
Ohmical resistance of the insulation
Usage characteristics
Usage characteristics
Ambient installation temperature, range
Bending factor when installed
Operating temperature, range
Resources
Resources
Selling & delivery Information
DELIVERINGPTS-HF is delivered in reels of 100 and drums of 500 m.
Our websites
Select your country to find our products and solutions