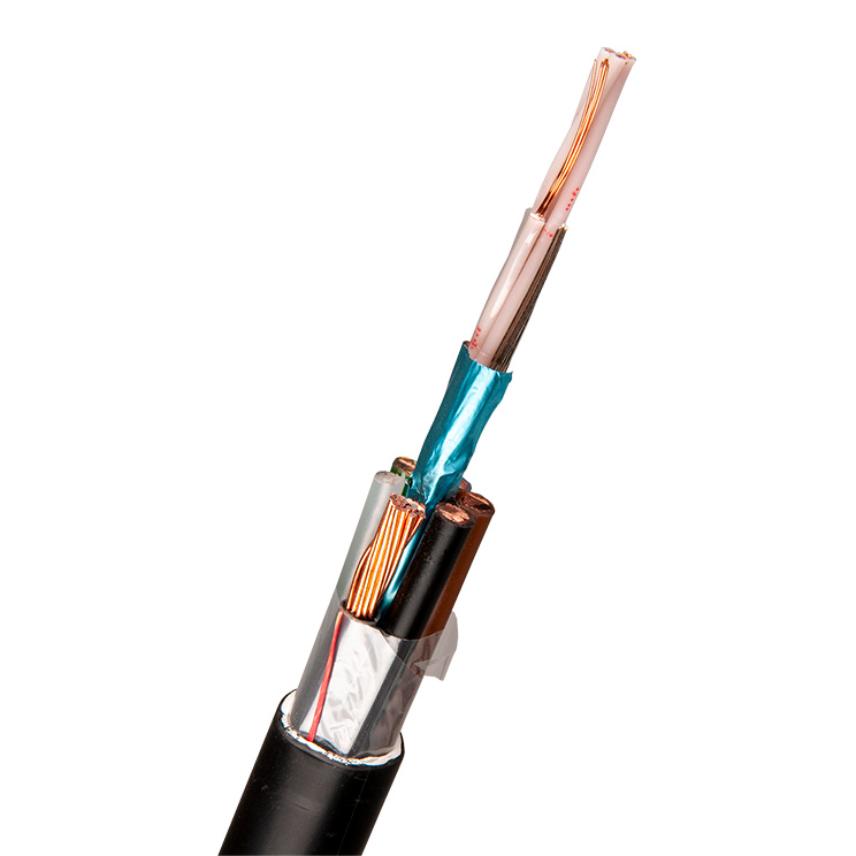 The cable may be used for fixed installation indoors and outdoors. MXQ Easy™ control is suitable for installation where power and control are needed.
Læs mere
Varenr. 14092098
Emballering:

Tromle (500m)

Leder tværsnit:

16 mm²

Nominel ydre diameter:

22,5 mm

Ca. vægt:

102,0 kg/100m
Varenr. 14091998
Emballering:

Tromle (500m)

Leder tværsnit:

10 mm²

Nominel ydre diameter:

19,3 mm

Ca. vægt:

73,0 kg/100m
Beskrivelse
Beskrivelse
Standarder
MXQ Easy™ control is a halogen free, XLPE-insulated, HFFR-sheathed house wiring cable with circular, stranded copper conductors. In the middle of the cable are 2 pairs of screened control cores. The cable has a stranded drain wire of tinned copper under and in contact with the aluminium tape around the control cores. MXQ is designed according to IEC 60502 in applicable parts. The conductors have resistance and number of wires (19 pieces) according to IEC 60228 class 2. The cores are identified by colours according to HD 308. The control cores are identified by numbers 1-4. The sheath is marked. type/manufacturer/year+month/metre marking. MXQ Easy™ control meets the requirements for fire classification according to CPR class Dcas2d2a2 . The cable emits no corrosive gases and has low smoke production during fire. The conductor insulation shall be protected against UV light that can occur for example in light fixtures and light signs.

Lifemark(TM) recycling marking
The external surface of the outer sheath is embossed with a text which specifies all components in the polymers and prepares the cable for future recycling.

Quality and environmental management system
Certified according to ISO 9001, IRIS, ISO/TS 16949 and ISO 14001.
Egenskaber
Egenskaber
Konstruktion
Konstruktion
Elektriske egenskaber
Elektriske egenskaber
Håndteringsinformation
Håndteringsinformation
Minimum installations temperatur
Anbefalet minimum installations temperatur
Electro-magnetisk interferens modstand
Ressourcer
Ressourcer
Salgs- & leveringsoplysninger
MXQ Easy™ will be delivered in lengths of 500 m. The drum is marked with manufacturer, type of cable and length.
Vores websider
Vælg land for at finde vores produkter og løsninger