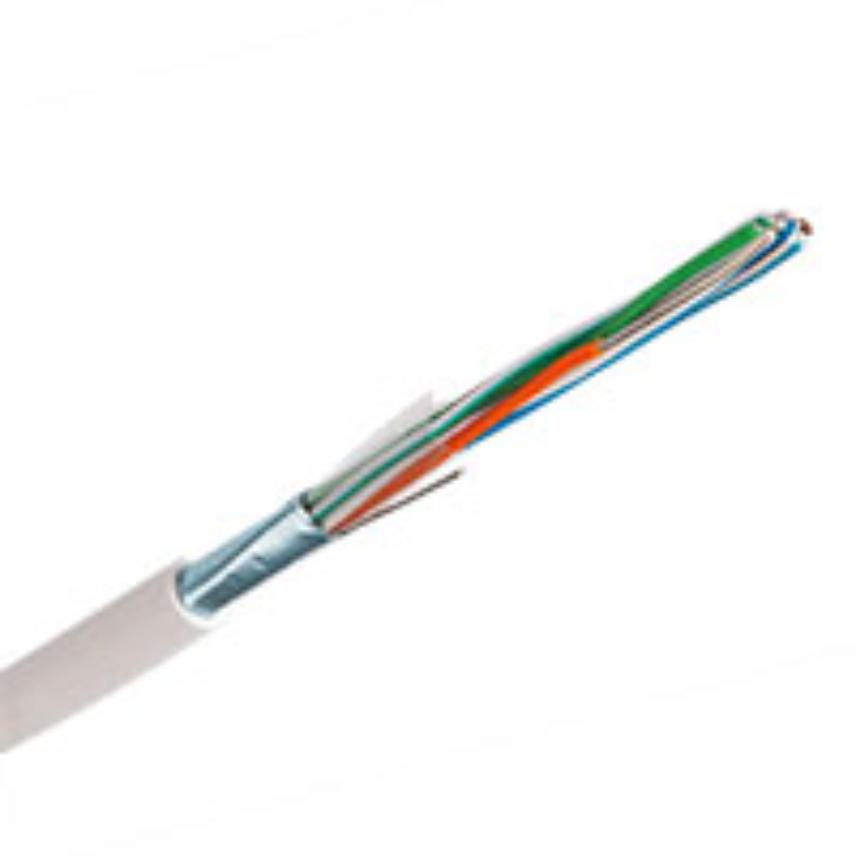 Telecom indoor installation HFFR-LS cable with a screen intended for use in phone and control plants.
Read more
Nexans ref. 37181071 - Country ref. 7330000134768
Packaging:

Drum (100m)

Length:

500 m
Nexans ref. 37181041 - Country ref. 7330000137981
Packaging:

Drum (100m)

Length:

100 m
Description
Description
Standards
International

IEC 60332-1; IEC 60754; IEC 61034; Nexans specification
CONSTRUCTION
1. Conductors
Single tinned annealed cooper wire, diameter of 0,6 mm.
2. Insulation
Coloured PE, nom. average thickness is 0,20 mm.
3. Twisting
Insulated conductors twisted in to the pairs.
4. Built-up
PE insulated Cu wire, twisted conductors in a pair, cables with more then 5 pairs are banded with PETP foil, halogen free sheath type HFFR-LS.UV resistant
5. Screen
Lengthwise Al/PETP tape, beneath the tape, there is one lengthwise tinned drain wire 0,5 mm.
QUALITY AND ENVIRONMENTAL SYSTEM
Construction, production and testing are made acording to ISO 9001 and 14001.
Characteristics
Characteristics
Construction characteristics
Construction characteristics
Dimensional characteristics
Dimensional characteristics
Average insulation thickness
Electrical characteristics
Electrical characteristics
Max. DC resistance of the conductor at 20°C
Max. capacity pair / core to core
Maximum operating voltage
Ohmical resistance of the insulation
Usage characteristics
Usage characteristics
Ambient installation temperature, range
Operating temperature, range
Resources
Resources
Selling & delivery Information
DELIVERING PTS-HF-IEC is delivered in reels of 100 and drums of 500 m.