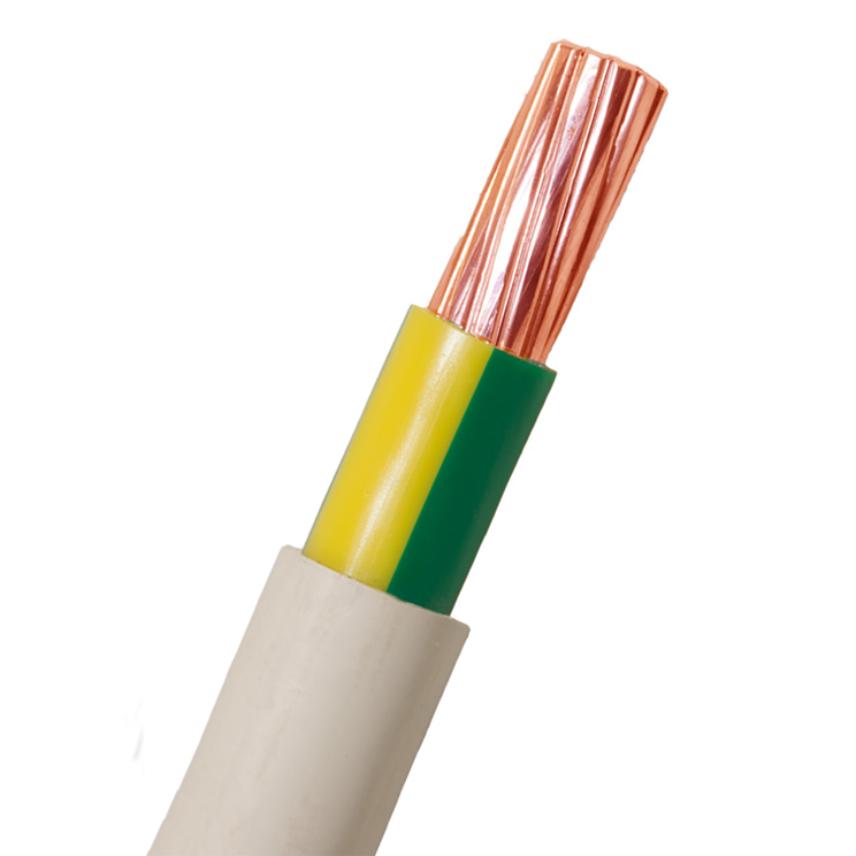 Halogen free insulated and sheathed house wiring cable. The cable is suitable for fixed indoors/ outdoors installation or placed in the ground or in concrete. The sheath is UV stabilised.
Read more
Description
Description
DK-FXQ is a halogen free, XLPE-insulated and HFFR-sheathed cable with circular, stranded copper conductors. The cable is designed according to IEC 60502/DS2393 in applicable parts. The conductors have resistance and number of wires according to IEC 60228 class 2. The cores are identified by colours. The cable has an extruded filler. The sheath is marked type/manufacturer/year+month/metre marking. DK-FXQ meets the requirements for fire class Eca according to CPR and have protection against exposure of UV-light. The colour of the sheath is grey.
Characteristics
Characteristics
Construction characteristics
Construction characteristics
HFFR (Halogene Free Flame Retardant)
Dimensional characteristics
Dimensional characteristics
Electrical characteristics
Electrical characteristics
Usage characteristics
Usage characteristics
Minimum installation temperature
Recommended minimum installation temperature
Maximum operating temperature
Short-circuit max. conductor temperature
Bending factor when installed
Resources
Resources
Selling & delivery Information
Delivered on drums, 500 meters.
Our websites
Select your country to find our products and solutions