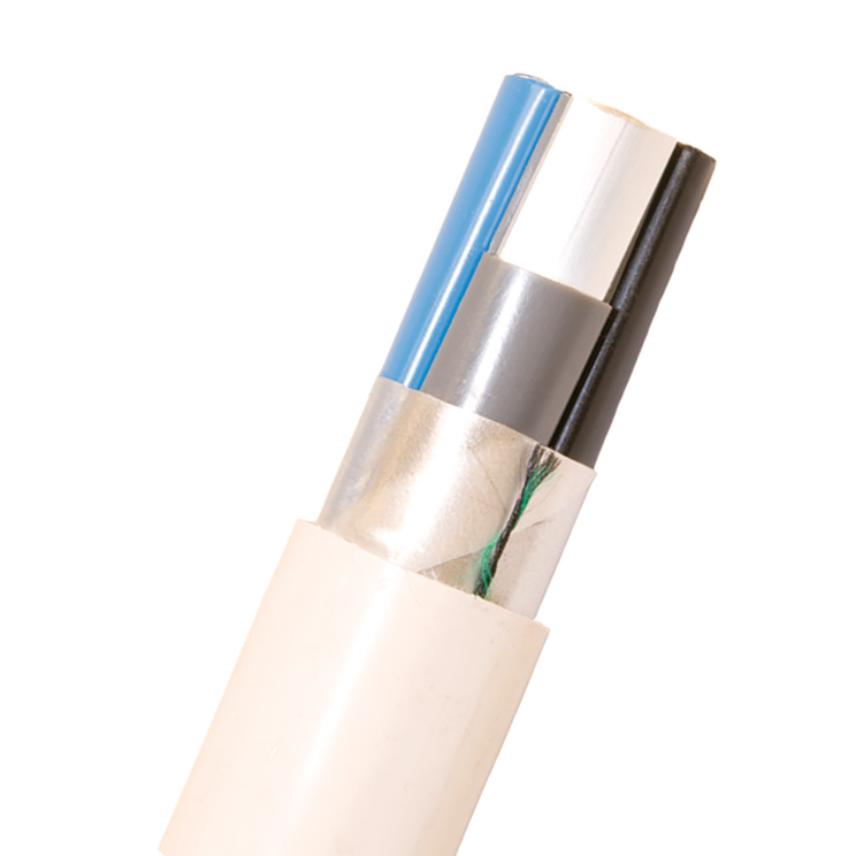 Halogen free insulated and sheathed house wiring cable. The cable is suitable for fixed indoors/outdoors installation or placed in the ground or in concrete. The sheath is UV stabilised.
Read more
Description
Description
DK-AXQ-AL-M is a halogen free, XLPE-insulated and HFFR-sheathed cable with solid aluminium conductors. For 16-25 mm2 the conductors are circular and for 50-240 mm2 and 4x25 the conductor is sector-shaped. The cable is designed according to HD 603-S1 P-5 in applicable parts. The cores are identified by colours acc. to HD 308. The cable has an extruded filler up to 25 mm2. The sheath is marked type/manufacturer/year+month/metre marking. DK-AXQ-AL-M meets the requirements for flammability class Eca according to CPR and have protection against exposure of UV-light.
Characteristics
Characteristics
Construction characteristics
Construction characteristics
HFFR (Halogene Free Flame Retardant)
Electrical characteristics
Electrical characteristics
Usage characteristics
Usage characteristics
Minimum installation temperature
Recommended minimum installation temperature
Maximum operating temperature
Short-circuit max. conductor temperature
Bending factor when installed
Resources
Resources
Selling & delivery Information
Delivered on drums, 500 meters.