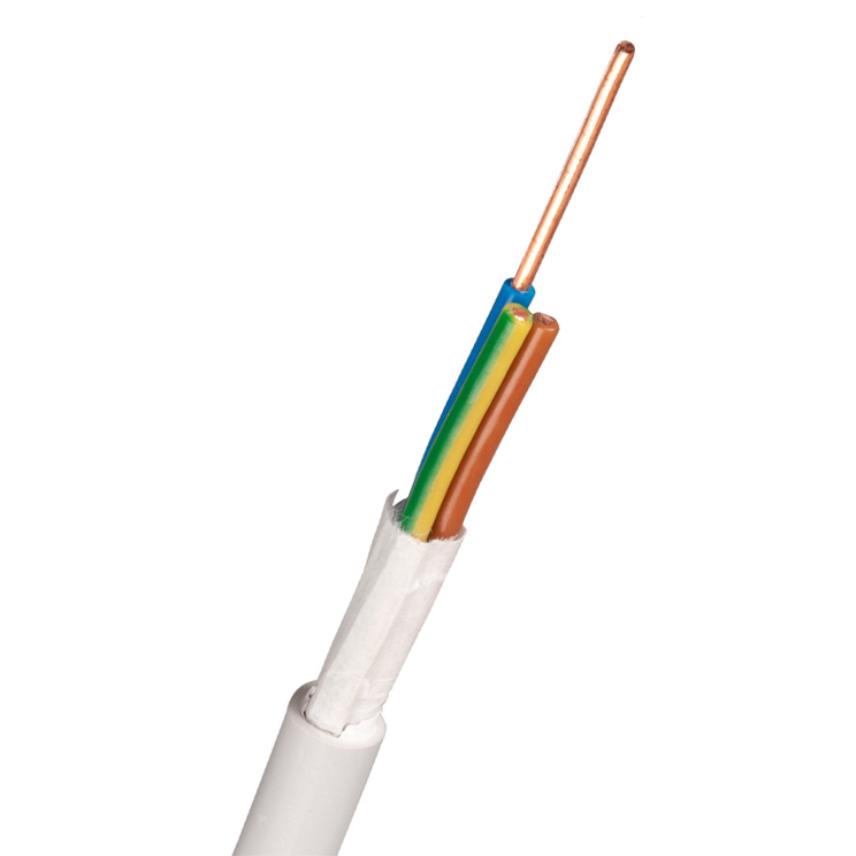 The cable may be used for permanent installation on ladders, directly in walls, concrete, in conduits or ducts. For use indoors and outdoors but not in ground or water. The cable have protection against exposure of UV-light.
Læs mere
Beskrivelse
Beskrivelse
The cable is a halogen free, XLPE-insulated and HFFR-sheathed house wiring cable with circular, solid copper conductors. The conductors have resistance and number of wires according to EN 60228 class 1. The cores are identified by colours according to HD 308. The sheath is marked: EXQ size/ NEXANS GS /year+month/metre marking. The cable meets the requirements for fire classification Eca according to CPR and have protection against exposure of UV-light according to HD 626 S1 part 2.5.1. The conductor insulation shall be protected against UV light that can occur for example in light fixtures and light signs. The cable is certified by Intertek.
Lifemark(TM) recycling marking
The external surface of the outer sheath is embossed with a text which specifies all components in the polymers and prepares the cable for future recycling.

Certification
Certified by Intertek

Quality and environmental management system
Certified according to ISO 9001, IRIS, ISO/TS 16949 and ISO 14001.
Egenskaber
Egenskaber
Konstruktion
Konstruktion
XLPE (Cross-linked Polyethylene)
Elektriske egenskaber
Elektriske egenskaber
Håndteringsinformation
Håndteringsinformation
Minimum installations temperatur
Maksimum kortslutningstemperatur – leder
Ambient static operating temperature, range
Ressourcer
Ressourcer
Salgs- & leveringsoplysninger
The cable will be delivered in lengths of 50 to 500 m. The drum is marked with manufacturer, type of cable and length.
Vores websider
Vælg land for at finde vores produkter og løsninger